Tag Archives:
Corporate Headshots
A few headshots around San Antonio's River Walk Park.
Everybody needs a good headshot regardless of what industry you are in. Meet several folks from a bay area telecom start-up. Att/Verizon better watch out!
Who said you need to be a couple to shoot at Lovers Lane in SF?! Meet Mr. R. He needed a few portraits for personal use and he wanted a unique outdoor place as a backdrop.
I am lucky to be able to photograph my optometrist. My left eye suffers from a cataract and she referred me to an amazing cataract surgeon. She's extremely friendly and very smart to boot. Message me if you want a referral.
Banking is a tough job, but someone's gotta do it. Miss L. approach me needing professional headshots for the bank she works at, and I am glad I delivered stunning photos that really capture her friendly personality.
A couple that plans their finances together stays together. Meet Mr. E and Miss. J. They are a powerhouse in the financial industry. They personally help me with my investments and retirement funds. Both are very friendly and super knowledgeable of how your money can work for you.
Mimicking the wonderful Dan Winters. I love the way he edits and brings out such character in every single portrait.
I've always admired people who can devote their time and energy to keeping your body fit. As a photographer, it's hard to carve out time to go to the gym and work out. The motivation is not there… until, of course, you do a fitness shoot! I had the pleasure of shooting this sweet couple a few weeks ago.  As soon as I finished the shoot, I went to the gym for about 4hrs! I've been running at least 6 miles a week now and eating healthy. Long story short – headshots, fashion, and portraits are awesome, but photographers should really do more fitness photoshoots… it's good for their health.
Strobist info: black muslin background, 2 gridded strip boxes at AB800s, and one flash behind the camera for a bit of fill.
I LOVE doing headshots for aspiring actors and actresses. Why do you ask? Well let me count the ways:
1. They can take direction. Look up, look down, look straight into the camera, slight smile, no smile, are just some of the directions I give when shooting a headshot. Folks who have studied acting respond to these admirably.
2. On top of taking straightforward directions well, they can also understand "meta" directions. Directions such as look flirtatious, look villainous, look innocent, and so on are never followed with, "What do you mean?" They know what I meant and they execute it flawlessly.
3. They show up on time… or even early. Actors and actresses tend to be very punctual or even early for the shoot. They don't arrive 30min late then start acting like a diva demanding make-up and hair done ASAP! They are super humble because they understand how hard it is to work with someone who is a pain in the arse.
4. They are in The Zone with me! This is important because they know that it takes two to make a great headshot, the photographer and the subject. They live in the moment and match each other's energy right from the get-go. The Zone can be lonely sometimes so it's always nice to have someone there with you from time to time.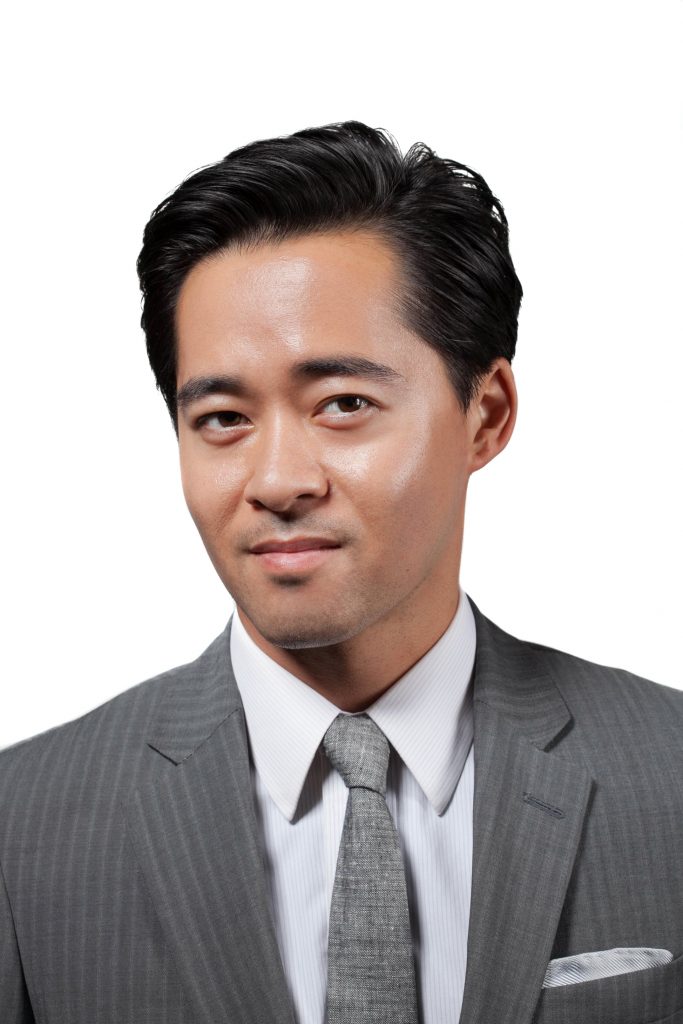 With that said, I truly enjoyed my photoshoot with Mr. Johnny La several months ago. He's a great guy who exhibited the 4 things I listed above. Here's a preview of our shoot. Check out his website at www.johnnyla.com.
The lighting was inspired by one of my favorite headshot photographer, Peter Hurley. http://peterhurley.com/
For the longest time, I've always thought of Sacramento as boring, stuffy, and old-smelling. I envisioned that people who live there talk about the Senate, House, and the "State of State." Sacramento'nians, to me, are all politics and no fun. But after meeting and hanging out with the adorable, super fun, and semi-crazy Mary and Kim, Sacramento doesn't seem all the bad anymore.
It was the fall of last year when we decided to do a "Sun Kiss" photoshoot inspired by the photography of John Agcaoili. Both of the ladies came over to the house right before the sunset, and I started debriefing them about the shoot. We chose to shoot during "Golden Hour" because I love the diffuse warm light the sun provides during that time. I've been scouting for locations to shoot this concept for weeks now, and we actually ended up near my house in a deserted horse ranch. It was a relatively fast and very efficient shoot because I've worked with Mary and Kim before, so I barely had to direct them, and we transitioned from one shot to the next seamlessly.
The shoot went so fast that we actually had enough energy to do a completely different shoot when we got home. I was going for the whole Terry Richardson (NSFW) look where the background is about 2 stops hotter, and the model is about 1 stop overexposed. Using only 1 ring flash as my light source, I put both Mary and Kim in this small white box meant to be a "computer" area in one of the rooms. It worked like a charm. The light bounce around everywhere, giving me a nice even background, and much of the details were kept intact.
Posted in

Concepts, Lifestyle, Portraits
Also tagged Bay area event photographer, Kim, Mary, Mary and Kim, Moses Sison, Moses Sison Photography, MVNCI, portrait, portrait photography, Sacramento, Sun Kiss
|