Tag Archives:
Corporate Headshots
Mimicking the wonderful Dan Winters. I love the way he edits and brings out such character in every single portrait.
I've always admired people who can devote their time and energy to keeping your body fit. As a photographer, it's hard to carve out time to go the gym and work out. The motivation is just not there… until of course you do a fitness shoot! I had the pleasure of shooting this sweet couple a few weeks ago.  As soon as I finished the shoot, I went to the gym for about 4hrs! I've been running at least 6 miles a week now and eating healthy. Long story short – headshots, fashion and portraits are awesome but photographers should really do more fitness photoshoots… it's good for their health.
Strobist info: black muslin background, 2 gridded strip boxes at AB800s and one flash behind the camera for a bit of fill.
I had the pleasure of taking corporate headshots for the San Francisco based start up company UberConference. What is UberConference you ask.
"UberConference brings a whole new visual dimension to audio conference calls. From any computer, anyone in the call can see the names, photos, and other information of the others in the call. The display shows the current speaker, and the organizer has a number of helpful tools to keep the conference running smoothly." – Copied and pasted from their website. 🙂
I use the product quite frequently when I need to have a meeting with remote clients. It's great and the best part is that it's free! The team at UC are super nice and extremely cooperative. I was actually a bit intimidated because with their Creative Director, Alex Cornell, leading the design team, UberConference has produced some ridiculously awesome promotional videos. Here are few shots from the photoshoot.
I LOVE doing headshots for aspiring actors and actresses. Why you ask? Well let me count the ways:
1. They can take direction. Look up, look down, look straight into the camera, slight smile, no smile, are just some of the directions I give when shooting a headshot. Folks who have studied acting responds to these admirably.
2. On top of taking straight forward directions well, they can also understand "meta" directions. Directions such as look flirtatious, look villainous, look innocent and so on are never followed with, "What do you mean?" They know what I meant and they execute it flawlessly.
3. They show up on time… or even early. Actors and actresses tend to be very punctual or even early for the shoot. They don't arrive 30min late then start acting like a diva demanding make-up and hair done ASAP! They are super humble because they understand how hard it is to work with someone who is a pain in the arse.
4. They are in The Zone with me! This is important because they know that it takes two to make a great headshot, the photographer and the subject. They live in the moment and match each other's energy right from the get go. The Zone can be lonely sometimes so it's always nice to have someone there with you from time to time. 🙂
With that said, I truly enjoyed my photoshoot with Mr. Johnny La several months ago. He's a great guy who exhibited the 4 things I listed above. Here's a preview of our shoot. Check out his website at www.johnnyla.com.
Edgy Bad Guy.
Friendly Guy Next Door.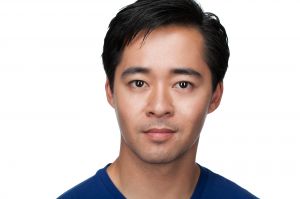 High Powered Finance Professional.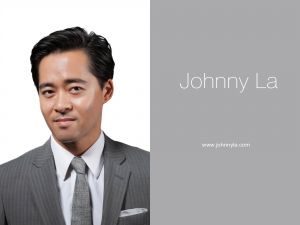 The lighting was inspired by one of my favorite headshot photographer, Peter Hurley. http://peterhurley.com/
For the longest time, I've always thought of Sacramento as boring, stuffy and old smelling. I envisioned that people who live there talk about the Senate, House and the "State of State." Sacramento'nians to me are all politics and no fun. But after meeting and hanging out with the very cute, super fun and semi crazy Mary and Kim, Sacramento doesn't seem all the bad anymore.
It was fall of last year when we decided to do a "Sun Kiss" photoshoot inspired by the photography of John Agcaoili. Both of the ladies came over the house right before sun set and I started debriefing them about the shoot. We chose to shoot during "Golden Hour" because I just love the diffuse warm light the sun provides during that time.  I've been scouting for locations to shoot this concept for weeks now and we actually ended up near my house in a deserted horse ranch. It was a relatively fast and very efficient shoot because I've worked with both Mary and Kim before so I barely had to direct them and we transitioned from one shot to the next seamlessly.
The shoot went so fast that when we got home, we actually had enough energy to do a completely different shoot. I was going for the whole Terry Richardson (NSFW) look where the background is about 2 stops hotter and the model is about 1 stop over exposed. Using only 1 ring flash as my light source, I put both Mary and Kim in this small white box that's meant to be a "computer" area in one of the rooms. It worked like a charm. The light bounce around everywhere giving me a nice even background and much of details were kept intact.
Posted in

Concepts, Lifestyle, Portraits
Also tagged Bay area event photographer, Kim, Mary, Mary and Kim, Moses Sison, Moses Sison Photography, MVNCI, portrait, portrait photography, Sacramento, Sun Kiss
|
Photographing a model who has extensive dance background is very different that photographing a model who grew up modeling. I had recently had the opportunity of photographing Eva Luna in my favorite studio The Candy Factory in Fremont, CA. Vince Gotti, the Director of Photography at GEV Magazine set the shoot up and contacted the amazing hair stylist Roy from Hairby Roy along with the always fabulous Prince Kaleo from The Armoire Closet to create a fantastic photography set.
Eva was so interesting to work with. Unlike most models who moves from pose to pose, Eva fluidly moved throughout the entire shoot. It was up to the photographer to guide the movement and capture an instance where the movement is at it's most beautiful state.  Now I would never give this posing advice when I am doing corporate headshots or portrait photography here in San Jose / San Francisco area but for some reason, she was able to make it work. Maybe it was because she was a dancer maybe she was just really good at what she does; no matter what the reason on how she made "fluid posing" work, I am looking forward to working with her again in the future.
Posted in

Fashion, Portraits
Also tagged Bay area event photographer, Bay Area Fashion photographer, bay area modeling agency photographer, Bay Area Photography, Candy Factory, Corporate Portraits San Francisco, Eva Luna, GEV Magazine, Haryby Roy, headshots, Moses Sison, Moses Sison Photography, portrait, portrait photography, portraits, San Jose Photographer, Vince Gotti
|
There have been talks on releasing an editorial spread for the 2012 HKLT Court for close to a year now. Well it's almost near completion and I wanted to give a quick preview. The girls were asked several questions and one the intrigued me most is about the topic of "Beauty". Being a photographer, I certainly have an opinion about beauty but this post is not about me, it's about the the girls. So read on because what they have to say is very interesting.
What are your impressions when you hear somebody talk about beauty, or mention that something or somebody is beautiful? What does "being beautiful" mean to you?
Janet Pham – Beauty means so many different things to each person.  When I hear someone use the term "beauty," I find it so subjective. As cliche as it is, I believe that beauty really is in the eye of the beholder. Beauty could be a reference to one's outward appearance, but this represents a preference and not a universal truth. There is no single, objective standard for physical beauty (even though there are social constructs of beauty in different societies, but particularly in ours with the media and hollywood). To me, being beautiful means to first and foremost love and accept yourself. To be completely comfortable with who you are-your looks, your style, your character, your convictions. Without confidence, physical beauty is easily forgotten. The characteristics that define my personality enables my confidence, and to me, this is what being beautiful means. These things highlight and bring out physical beauty.
Kim Huynh – I love beauty. I don't mean to become abstract, but there's truth in beauty. The rare moments when you come across something so beautiful and perfect, so powerfully transcending it makes you gasp, like you've witnessed something that can never be replicated quite the same way. It's why I believe in the arts, why I belly dance and why I'm an English major. These are moments worth living for, because they're moments I feel alive. When beauty is applied to a person, it's much harder to define. I try to quantify it, break it down into analytically – "Yes, I agree she is beautiful because of the placement of her eyes, or the prominence of her cheekbones." But have you ever noticed that people become worse-looking or better-looking depending on how you like them? In the battle between beauty and personality, you can't discount the latter.
Theresa Ngo – The world and the media places great emphasis on "beauty" and the belief that beauty is everything can often be ingrained into our minds. This is also the root of the problem for women's insecurities and internal conflict to always remain "beautiful" in the public's eye. What defines beauty is truly subjective and it is up to the eye of the beholder. There is a Vietnamese proverb, one of my favorites, that states "Cai net danh chet cai dep". The rough translation means that personality and charm overcomes outward beauty.  Beauty should encompass more than just a woman's outward features and genetic gifts-her talents and tribulations; her code of conduct, her values and beliefs, and her wisdom and intelligence should all be considered.
Kimmy Huynh – When I hear people talk about beauty, the first thing that comes to mind would be how beautiful the person looks.  Of course outer beauty is nothing if the inner beauty is not there to support what's on the outside.  What is considered beautiful varies from individuals to individuals.  From the cultures that I have experience, beauty have many forms, but the basis seems to be standard overall, and that is the ability to carry oneself gracefully, be proud of oneself, and have aspirational dreams for the future.
Visit the Miss Vietnam of Northern California on their own blog here.
Did you know that your whole body needs to be fully lubricated in order to wear latex? No? Well neither did I until my last photoshoot with British Alternative Super Model Ulorin Vex!
I've never really shot an alternative / punk rock model in the past so I wasn't sure what to expect. I checked out her website prior to the shoot and it was filled with some of the most creatively beautiful / crazy looking images I've ever seen. From doing mostly corporate headshot around Silicon Valley to shooting a latex wearing, red haired British model with nipple patches… the transition wasn't easy. The most risque shoot I've done prior to this was when Adam Pisoni, the CTO of Yammer Inc, decided to take off his tie and shoot outside! *gasp*
After the initial awkwardness of me introducing myself "Hello ummm I am Moses… I'll be taking your pictures today." and her replying with (in an English accent) "Good to meet you." Pip pip, cheerio, carry on." – I added that last part; the shoot went great. We took some full body pictures, several headshots and a couple of portraits. Below are some of my favorite images from the shoot.
Ohh and one last thing… huge thanks to the super sexy and talented Jodie Truong of JodieStudio for creating my new logo.
"Set in 1960s New York, the sexy, stylized and provocative AMC drama Mad Men follows the lives of the ruthlessly competitive men and women of Madison Avenue advertising, an ego-driven world where key players make an art of the sell." – Official Mad Men Site
I have always wanted to emulate the style that Don Draper epitomizes on this show, but, simply put, I don't look good in a hat. Since I can't dress like Don, I decided that taking inspriation from two of the primary female characters for this photo shoot would be more than satisfactory; the always discontent housewife Betty Francis (nee Draper), and everybody's favorite office manager Joan Harris. I couldn't have posted this with more perfect timing, as Mad Men starts the long awaited season 5 at the end of the month.
Special thanks to the impeccable Jessica Do  for her hair styling and make-up skills that so expertly captured the 'new-retro' feel I was going for in this shoot. Thanks to Jamie  for being my Betty Francis and to Cassie  for capturing Joan Harris so well. This set was shot at the always awesome Candy Factory Studio  in Fremont, California.
-Inspired by Betty Draper-
-Inspired by Joan Harris-
– Joan Harris and Betty Draper –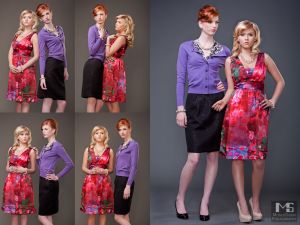 Special thanks to the ever so talented Jessica Do for her crazy hair styling and make up skills. Thanks to Jamie for being my Betty Draper and Cassie for capturing Joan Harris so well. This set was shot at the awesome Candy Factory Studio in Fremont, California.
Posted in

Concepts, Lifestyle, Portraits
Also tagged Bay area event photographer, Bay Area Fashion photographer, betty draper, Candy Factory, commercial photographer, Corporate Portraits San Francisco, headshots, joan harris, madmen, Moses Sison, Moses Sison Photography, San Jose Photographer, Senior Portraits
|
Recent Posts

Categories

April 2021
M
T
W
T
F
S
S
« Sep
1
2
3
4
5
6
7
8
9
10
11
12
13
14
15
16
17
18
19
20
21
22
23
24
25
26
27
28
29
30