There have been talks on releasing an editorial spread for the 2012 HKLT Court for almost a year now. Well, it's almost near completion, and I wanted to give a quick preview. The girls were asked several questions, and one the intrigued me most is about the topic of "Beauty." Being a photographer, I certainly have an opinion about beauty, but this post is not about me; it's about the girls. So read on because what they have to say is very interesting.
What are your impressions when you hear somebody talk about beauty or mention that something or somebody is beautiful? What does "being beautiful" mean to you?
Janet Pham – Beauty means so many different things to each person.  When I hear someone use the term "beauty," I find it so subjective. As cliche as it is, I believe that beauty really is in the eye of the beholder. Beauty could refer to one's outward appearance, but this represents a preference and not a universal truth. There is no single, objective standard for physical beauty (even though there are social constructs of beauty in different societies, particularly ours with the media and Hollywood). To me, being beautiful means to first and foremost love and accept yourself. To be completely comfortable with who you are-your looks, your style, your character, your convictions. Without confidence, physical beauty is easily forgotten. The characteristics that define my personality enable my confidence, and to me, this is what being beautiful means. These things highlight and bring out physical beauty.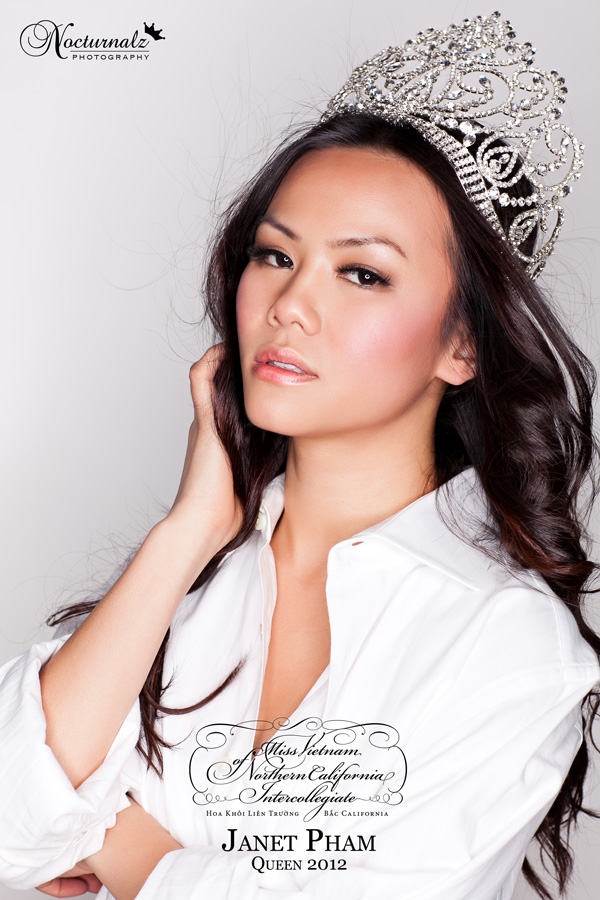 Kim Huynh – I love beauty. I don't mean to become abstract, but there's truth in beauty. The rare moments when you come across something so beautiful and perfect, so powerfully transcending it, makes you gasp like you've witnessed something that can never be replicated quite the same way. It's why I believe in the arts, why I belly dance and why I'm an English major. These are moments worth living for because they're moments I feel alive. When beauty is applied to a person, it's much harder to define. I try to quantify it, break it down analytically – "Yes, I agree she is beautiful because of the placement of her eyes or the prominence of her cheekbones." But have you ever noticed that people become worse-looking or better-looking depending on how you like them? In the battle between beauty and personality, you can't discount the latter.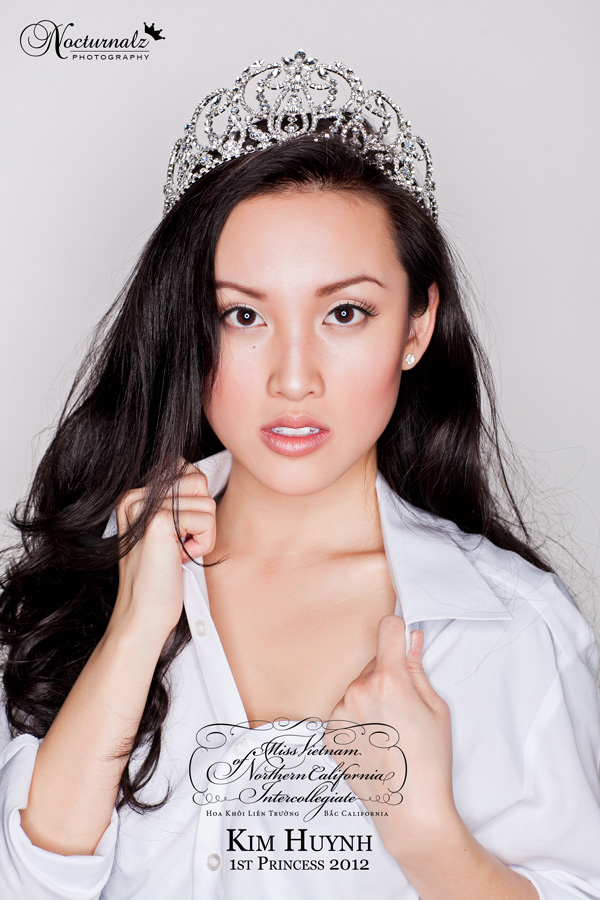 Kimmy Huynh – When I hear people talk about beauty, the first thing that comes to mind would be how beautiful the person looks.  Of course, outer beauty is nothing if the inner beauty is not there to support what's on the outside.  What is considered beautiful varies from individuals to individuals.  From the cultures that I have experience, beauty has many forms. Still, the basis seems to be standard overall, and that is the ability to carry oneself gracefully, be proud of oneself, and have aspirational dreams for the future.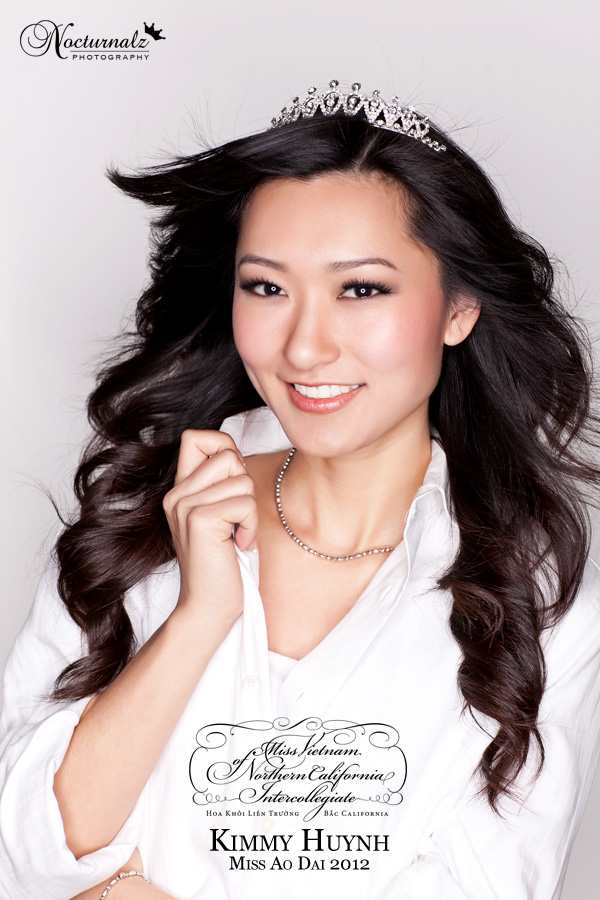 Theresa Ngo – The world and the media places great emphasis on "beauty," and the belief that beauty is everything can often be ingrained into our minds. This is also the root of the problem for women's insecurities and internal conflict to always remain "beautiful" in the public's eye. What defines beauty is truly subjective, and it is up to the eye of the beholder. There is a Vietnamese proverb, one of my favorites, that states, "Cai net danh chet cai dep". The rough translation means that personality and charm overcome outward beauty.  Beauty should encompass more than just a woman's outward features and genetic gifts-her talents and tribulations; her code of conduct, her values and beliefs, and her wisdom and intelligence should all be considered.
Visit the Miss Vietnam of Northern California on their own blog here.